Day 1 – Arrival in Thailand
Sawasdee-ka! Welcome to Thailand! Following your arrival into Bangkok Suvarnabhumi airport, we'll transfer you to your first hotel on the world-renowned Khao San Road!
Pickups will take place throughout the day, so if you're an early arriver feel free to explore the local area's markets and Street Food!
Your Orientation will be planned this evening, followed by Ice-Breakers and a welcome meal with your new Camp friends.
Day 2 – Optional Bangkok Tour (£79)
If you choose to do the Additional Bangkok Tour, then you'll be exploring the hustle and bustle of Thailand's capital city for the day! The tour includes a long-tail boat ride along Bangkok's famous river and down the cities back-canals, an infamous Tuk Tuk ride, visits to Bangkok's famous temples as well as a trip to the floating markets to try new food and buy some souvenirs 
Evening:
In the evening, those booked onto the Bangkok Tour will visit a luxury roof-top bar and indulge in a included traditional Thai meal! (something you can't miss whilst in Bangkok!)
Following a classy meal, enjoy drinks on the infamous Khao San Strip!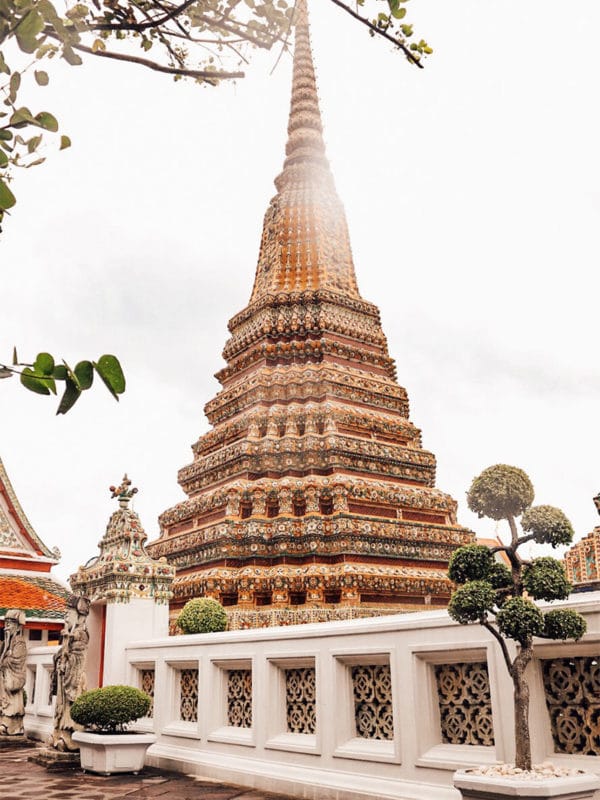 Day 3 – Transfer to Singburi, Singburi Tour & Thai Cooking Lesson!
Morning:
Transfer to the central province of Singburi. Enjoy a tour of the city, including markets and temples followed by a traditional Thai cooking class back at the accommodation. This is your chance to create your very own Pad-Thai!
Afternoon:
This afternoon, sit down with your Camp reps and do some lesson planning ahead of a jam-packed week of visiting local schools and orphanages! To ensure you feel super equipped for an awesome week in the classroom, in groups, you'll be creating flashcards, learning songs and games!
Evening:
In the evening, enjoy a traditional Thai dance show after dinner.
Meals Included: Dinner.
Day 4 – First Day Teaching & Muay Thai class!
Morning:
It's time to make a real difference!
Your time teaching English in local schools and orphanages will rank as one of your most fulfilling experiences of your trip – if not your entire life! The children within the schools are not presented with the same educational opportunities as children in the UK, therefore having completed several days of teaching, you'll feel inspired, fulfilled and the kids will be forever grateful to you. Be prepared for constant selfie-taking and autograph requests!
Afternoon:
This afternoon get involved in a traditional Thai sport – Muay Thai Boxing! Throw yourself into a professional group session to learn some new moves!
Evening:
This evening, enjoy a Karaoke Night! – What's your go-to song?
Meals Included: Breakfast, Dinner.
Days 5-7 – Teaching Continued
Morning/Afternoon:
Over the next 3 days, continue with your teaching in local schools and orphanages to really make a difference in the local community.
If teaching isn't really up your street, you'll also be provided the opportunity to get involved with our other community projects: Temple school construction, Clay House building and sustainability workshops!*
* Please note, community projects and activity availability is dependent on weather and Thai Holidays.
Evening:
Your reps will arrange pool visits, movie nights, BBQ's and quizzes daily for you to take part in in your evenings after all of your hard work on community projects in the day.
Meals Included: Breakfast, Lunch, Dinner.
Day 8 – Transfer to Kanchanaburi
Transfer to Kanchanaburi, we'll stop for lunch along the way and check out the Kaiburi bridge on the 'death railway' for some quick history and stunning views. 
We'll then check in and relax for a free afternoon and evening. 
Meals Included: Breakfast.
Day 9 – Erawan Waterfall!
Morning/Afternoon:
Explore the 9 waterfalls of Erawan National Park – climb to the top and make your way down the many cascading falls, taking dips along the way in the emerald green waters. Famous for its 'waterfall slide' and 'Fish Spa', today is a truly picture worthy day!
Evening:
Free evening – ask our dedicated reps on recommendations for things to do and places to eat!
Meals Included: N/A
Day 10 – Elephant Sanctuary Visit – Elephant Haven!
Morning/Afternoon:
Elephant Sanctuary Trip 1!
Camp Thailand has been working with Elephant Haven for over 5 years now, and this place really is extraordinary! Meet the elephants and learn their individual histories – keep an eye out for Chopper (she's renowned for being a little bit naughty, especially at dinner time!)
Walk side by side the elephants through the jungle, jump into the lake with them and indulge in a full body mud-bath (basically, a bowl of elephant poop!). Prepare their food throughout the day and feed them their favourite foods – banana balls, watermelon and Bamboo sticks!
Evening:
Free evening – This evening you are free to choose what you would like to do! Ask our dedicated reps for recommendations of things to do and places to eat!
Day 11 – Transfer to Hua Hin & Pool Party!
This morning we'll be transferring you across to Hua Hin, stopping for lunch along the way. In the afternoon relax by the pool before we take you on to a pool party in the evening!
Meals included:
Dinner
Day 12 – Elephant Sanctuary Visit – Kui Buri!
Morning/Afternoon:
Elephant Sanctuary Day 2! Today we'll be heading to the village of Kui Buri to spot rescued elephants roaming freely around a beautiful national park! Accompanied by a reserve leader, feel free to ask any questions you may have about these beautiful creatures!
Again, you'll have the opportunity to see the elephants roaming around in their natural habitat, as well as getting the opportunity to photograph wild roaming elephants  – don't forget your camera!
Evening:
Head back to the accommodation for a fun-filled evening of games and activities! Tomorrow you'll have a free morning, so feel free to take advantage of that well-deserved lie-in and head out to Hua Hin strip tonight!
Meals Included: Breakfast, Lunch, Dinner.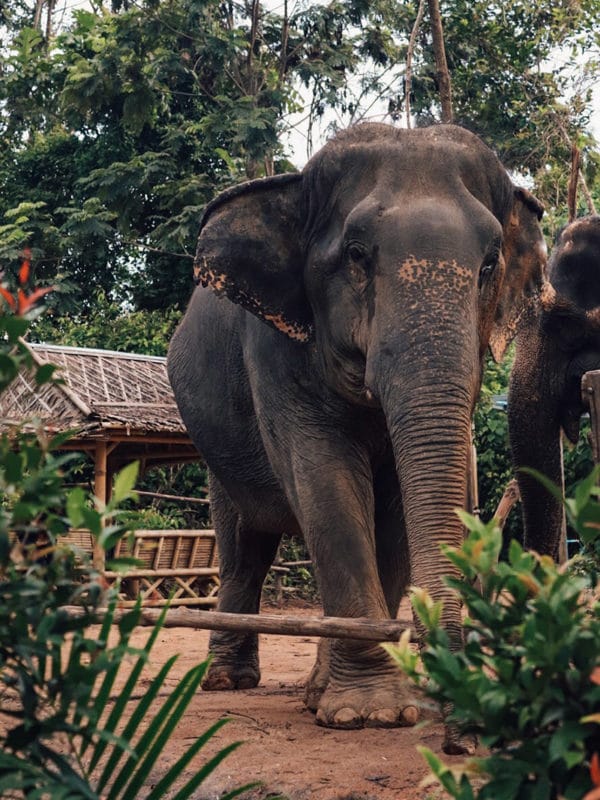 Day 13 – Visit to Hin Lek Fai Viewpoint, Explore Khao Takiab & Artisans Gallery
An adventure-packed day exploring: Hin Lek Fau Viewpoint, Khoa Tokiab Temple, and the infamous Monkey Mountain (the perfect opportunity for that monkey selfie, but beware of the naughty ones!).
Take a trip to the incredible Artisan Village, embrace your creative side and demonstrate your flair for the arts – create your own masterpiece under the guidance of a local Thai painter!
In the late afternoon, we'll take a trip to sea pine beach for a splash in the sea.
Day 14 – Black Mountain Water Park
After a leisurely morning we'll head to Black Mountain water Park! Son the sunscreen and don't forget your GoPro… Spend a full day hitting the slides and swimming around with your Camp friends before heading back to the accommodation for a free evening and well deserved rest.
You can even test your abilities and give wakeboarding a go at the park!  *additional cost
Day 15 –  Mangrove Forest and Beach Afternoon
This morning you'll be walking along the boardwalks through thick mangrove forest to experience a different kind of ecosystem in Thailand. Spot the little mudcrabs as you walk through and take a view of the canopy from the lookout tower. 
Meals Included:
Breakfast, Lunch, Dinner.
Day 16 – Yoga Class
Morning:
Relax and rejuvenate this morning in a traditional Thai Yoga class on the beach, accompanied by the sound of the waves… Sounds dreamy, right?
Afternoon:
Visit the local shopping mall for some retail therapy… this place even has a Starbucks!
Free evening. Why not head into the city for dinner? We can provide return transport if you don't fancy the walk! Your designated Camp Rep would be happy to provide some recommendations for your free time – they're our experts, after all!
Meals Included:
Breakfast, Lunch, Dinner.
Day 17 – Elephant Sanctuary Visit – Petchaburi!
The final day with gentle giants! It's time to visit the Wildlife Friends Foundation Elephant and Animal Sanctuary in Petchaburi!
Spend the day learning all about rescued elephants and their stories – this is such an eye-opening and sometimes emotional experience, but you're bound to leave loving these friendly gentle giants as much as we do!
Take a tour of the facilities and the incredible guides will tell you all about the rescued animals including a tiger! In the afternoon you'll get to prepare the elephant's food for your final feeding session. 
Evening:
After a jam-packed day in the elephant sanctuary, head back to the accommodation for Dinner BBQ before heading out for a night out in Hua Hin before a free day tomorrow!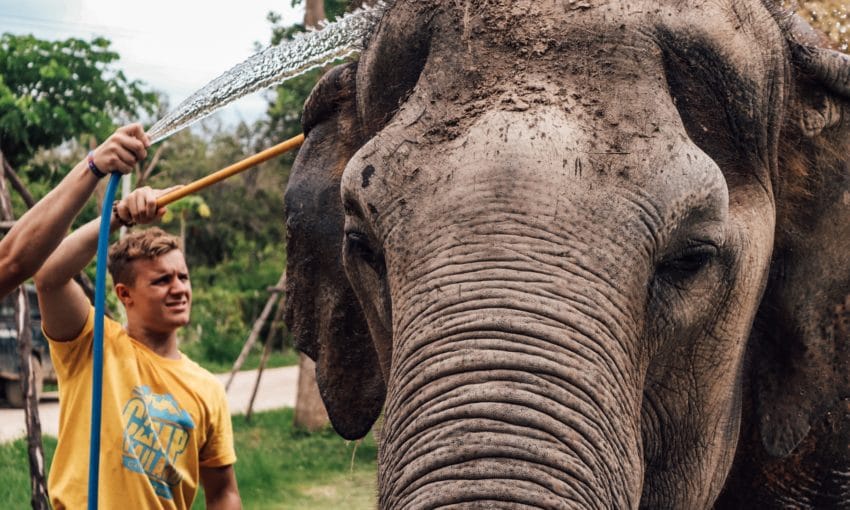 Day 18 – Free Day
Today is a well-earned free day to chill out and relax as you wish! Our reps will be on hand to provide you with plenty of options. Close by is Vana Nava Water Jungle or Tree top adventure where we can get you a discounted price on entry! Go karting, shopping, beaches and more!
Meals
Breakfast, Dinner
Day 19 – Transfer back to Bangkok!
After breakfast we'll head back to bangkok, it's a 3-4 hour drive depending on traffic so stock up on snacks and download some Netflix for the journey. 
Chill by the pool in the afternoon and get ready for your last night on Khaosan Road. 
Meals included 
Breakfast
Day 20 – Departure Day 🙁
Your Summer of a Lifetime is officially over! If you're planning on doing some onward travel, be sure to speak to our dedicated reps for some epic travel tips and tricks!
Safe travels x